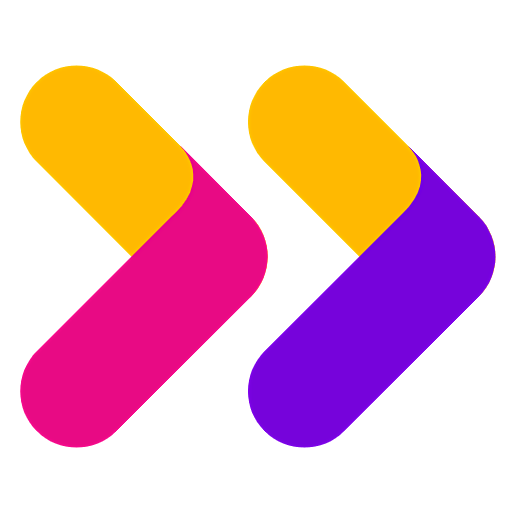 SEO Testing Analyst £25-35k
SearchPilot is a profitable and growing startup with team members in the UK and US. We are on a mission to prove the value of SEO for the world's biggest websites and we'd like you to join us.
SearchPilot is looking for two smart, motivated and passionate analysts to join its team in London. Initially, this role will be working remotely but with the option to work in person with other members of the team. The SearchPilot platform enables our customers to run SEO A/B tests, make agile changes to their websites, and discover the true SEO and CRO impact of those changes. Before spinning out as an independent company, SearchPilot was developed by Distilled and was known as the Distilled Optimisation Delivery Network (ODN). We power the websites of some of the largest global brands and Fortune 500 companies.
The Role
As an SEO analyst, you will work alongside our growing Professional Services (PS) team. Day-to-day, this involves supporting PS team members as they:
Manage the customer relationship, including onboarding of new customers.
Keep customers updated on test planning and results.
Come up with SEO and CRO test hypotheses, and work with customers to prioritise them.
Use the SearchPilot testing platform to implement changes to customers' websites and set up tests.
Monitor and analyse split test outcomes.
Communicate the results of tests via regular customer meetings, and written reports.
You can expect training on:
Advanced project management skills
Client communication skills
Advanced SEO
Basic to intermediate HTML and CSS
Advanced SEO split-testing methodologies
You will also have opportunities to build your personal brand by sharing insights from split testing to SearchPilot's audience, and the larger SEO community via public case studies and blog posts. We have a strong culture of learning and knowledge sharing within SearchPilot, and you will have opportunities to learn from, and teach things to, your colleagues and to grow your visibility in the wider industry.
Running SearchPilot customer accounts is an exceptional way to learn more about what works and what doesn't in SEO - there are very few other ways to get access to the range of scientific SEO tests that we get to run and see across a wide range of sites in different industries.
The nature of our product means that our customers value the work we do and can prove its value to their bosses and organisation. This role is likely to be perfect for someone who wants to work in SEO and/or consulting. This position would ultimately lead to a consulting position where you would be responsible for running your own accounts. 
Skills/Experience
As this is an entry-level position, all training will be provided and no qualifications are required or expected, however, we would be especially interested in candidates with any of the following skills:
Knowledge of SEO - you understand what factors influence a website's performance in search engine rankings
Consulting experience
Familiarity with web analytics tools such as Google Analytics or Adobe Analytics
Ability to work with data 
Understanding of HTML/CSS
Experience with programming languages, especially JavaScript
Knowledge of regular expressions
Any web development experience like building your own website or blog
We would expect all analysts to demonstrate:
Project management skills - including being able to set and achieve deadlines
Communication skills - you can explain complicated concepts in an understandable way
Ability to work in a team - including delegating tasks and being delegated to
Self-motivation & ownership - you can plan your own time and stay on top of your priorities
Attention to detail
Application Process
To apply for this role please complete the form below.
We anticipate the interview process will include a short qualification call followed by two remote video interviews with different members of the team. 
Benefits
25 days annual leave plus bank holidays
Subsidised private healthcare
Life insurance
We will match up to 5% of your pension contributions
A monthly wellness allowance
A choice of working equipment    
A Kindle with pre-loaded books
A £600 happiness budget each year so you can buy stuff to make you happier at work such as a new flashy monitor, a new office chair or training
Company-funded drinks and snacks on Friday afternoons (when we're in the office!)
About SearchPilot
SearchPilot is a profitable and growing startup currently made up of 16 people in the UK and US. We spun out of an agency called Distilled in early 2020, with the whole team becoming part of the new company. At Distilled, the product was called DistilledODN.
At SearchPilot we are passionate about our team, and we want that to be more than just words. We want to continue to build a team of people who can thrive and succeed, as well as feel valued and welcomed, at all levels. 
As part of that goal, we are trying hard to actively build a diverse team, as we believe diversity is a necessary component to building the strongest company possible. To this end, one of the steps we have taken is committing to an annual report assessing how we are doing on this front - all of these reports can be seen here.
SearchPilot does not discriminate on the basis of sex, race, marital status, disability, age, sexual orientation, religion, or any other characteristic irrelevant to an individual's ability to fulfill the relevant role. We are committed not only to meeting our legal obligations in this area, but also to the positive promotion of diversity in our teams. 

Additional information
Remote status

Temporarily remote
Or, know someone who would be a perfect fit? Let them know!